"The Danish attitude is very relaxed and accepting of teen sex. My daughter's teacher, in sex ed, told the kids it was normal to lose their virginity at 13, so the school had to teach them about condoms at 12."
This is a quote from a forum member, in a discussion about teenagers, sex and parenting.
Read the topic and participate in the discussion:

Want to meet others in person from the forum?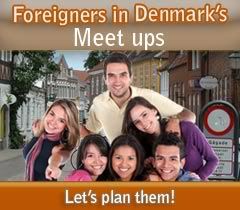 Let's plan them our meet-ups!
Go to meet-ups

We would love to hear your input regarding the newsletters we send out to our forum members. Do we send too often? Too little? Are they interesting or boring? Please let us know at this topic: Need your input